Healthcare Accounts Receivable Tracking (HART) is our proprietary, customizable software created to maximize claims resolution, improve collector efficiency, and provide business intelligence. Utilizing HART enables productivity that vastly exceeds industry standards, and flexibility that enhances the collection process.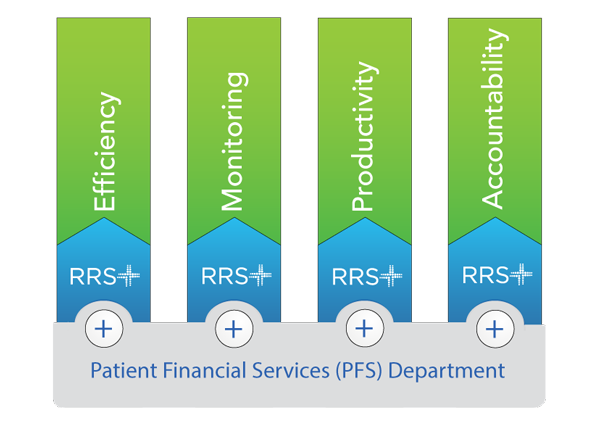 HART's patented workflow engine adds value to your PFS department by driving the four operational elements: efficiency, monitoring, productivity, and accountability. HART builds additional capacity for A/R growth and interfaces with all health information platforms. It accepts all file feeds and provides synchronization with real-time worklists and reports that eliminate day-end processing and avoids delays in sharing productivity metrics.
HART Business Intelligence: HART facilitates advanced analytics and reporting techniques allowing data collected through HART to strengthen revenue recovery. HART business intelligence turns data into the foundation for informed decisions and speeds account resolution. HART's value is evidenced by improved client cash flow, reduced A/R days and relentless follow-up targeting of insurance claims.